the eagle
(10-25 CANS/MIN)
Expandable desktop canner. Grow from nano to micro.
MODULAR, ADJUSTABLE, CANNER
The Eagle is a desktop canning line that can grow from a 10 can/minute nano-canner into a 25 can/minute automated micro-canner. The Eagle has all the advanced technology options you've come to expect from Twin Monkeys; options that minimize personnel, improve quality, and assist the operator. This is the perfect starter model and can grow with your production needs.
Available can-styles: Sleek, slim, and standard cans
Tiny tabletop footprint; cart option available
Fully automated purge, fill, lid apply, seam 
Adjustable timers for all system functions
CIP/SIP for fill system
TPO pickup as low as 20 PPB
Patented Seamer Technology
Lid applicator with CO2 blanket generator
Intuitive operator color touch screen with QR code support manual access
Washdown systems for easy cleaning
Pre-Rinse mechanism
 Closed fill tubes that do not re-acquire air between fill cycles
 Pre-fill purge station that clears air out prior to fills
 Short paths from fill to seam
 CO2 blanket generator when lids are placed on foam
 Dial-in foam/fill levels for individual fill head control
Power:  
 
120V or 230V 1-phase (50/60hz)
 
Controls Air: 
 
4.8 CFM @ 90 psi (based on all options)
 
CO2:    
 
1.5 CFM @ 25 psi
Throughput:

10-25 CPM (using 1 to 3 fill heads)

Dimensions:

No Conveyor:

57" L x 36" W

With Conveyor:

74" L x 33" W

No Cart:

44" H (Not including lid tube)

With Cart:

68" H (Not including lid tube)

Weight:

No Cart:

230-330 lbs

With Cart:

300-400 lbs
Like all of our commercial canning systems, The Eagle is fully customizable.  If your needs as a craft brewer extend beyond the base model canning line, review the options below or contact us directly to discuss options. Prefer to talk about your options?  Give us a call and let's start the conversation.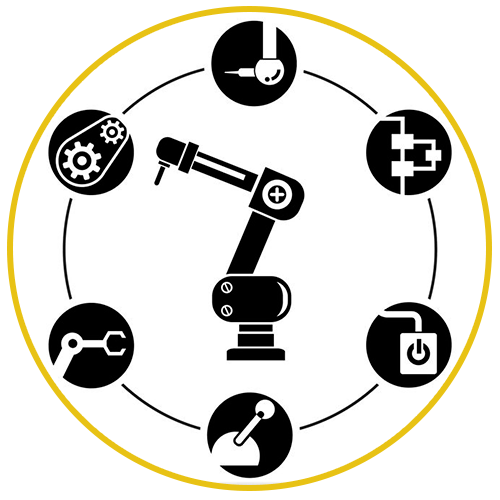 Add the Advanced Tech Pack
Take The Eagle to the next level by adding the Advanced Tech Pack.  This package includes the following add-ons:
Automated Tank Pressure Controller to maintain beverage pressure for perfect fills
Automated Fobber to add the perfect foam to each can for advanced oxygen reduction

Post-Seam Rinse/Dry Module

 to clean the cans prior to packaging

Automated Fill Raise 

to determine the precise time to withdraw the filler

Post-Seam Rinse/Dry Module

 to clean the cans prior to packaging

Lid Sensor:

 Lid sensor checks for a lid on a can before seaming. If no lid is detected it will not seam.

Sensor Pack: 

Sensors to detect problems and keep the system tuned for speed

Post-Compressor Air Dryer:

 Air compressors make wet air; this helps dry the air because dry air is required to protect valves and cylinders from moisture
explore Financing options
Free up working capital | Gain tax advantages | Match payments to cash flow