Are you all ready to jump into cans but confused about the options of getting a custom can label?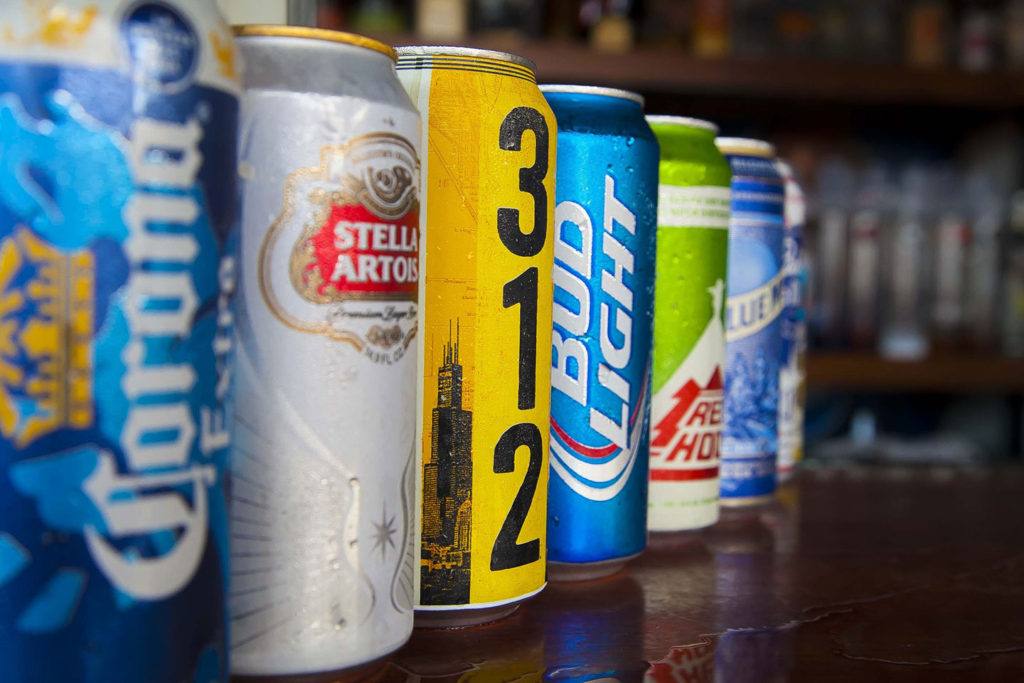 There are a lot of options and we're here to help you sift through them.
Here are some common options. We will give you contacts to help you get your cans from those who do.
NOTE: Twin Monkey's Does Not Offer These Options
Printed Cans
This one is simple.  You call up Ardagh, Ball, Crown, or perhaps someone else that manufactures custom cans and work with them to get cans printed for you at what will be your lowest cost (perhaps $.10 per can).
This option is great if you want the best price, you like printed cans, you are OK putting up money on a semi-truck full of cans (90,000-180,000 can minimum order) and you have a place to put 12-25 pallets of cans.
Shrink-Wrap Labels

This option consists of having plastic shrink sleeves made then getting brite (unlabeled cans) cans, putting on the sleeves, and running them through a quick oven tunnel to shrink them into place.  Because the labels are digitally printed, they look great.  Because they can shrink to the can, they can decorate a custom can up into the curved areas near the top/bottom of the custom can like a printed can.  You can choose to order labels, and brites and put them on in-house or you can order them from a place that would do that for you.
This option works well if you want your decoration onto the curved areas of the cans, you want smaller runs of cans (you can do as few as you want), and you're willing to pay a bit more for the custom cans (say $.20-.25 per can).  This is usually not a good option to own the equipment to do this because the shrink-sleeving line is big and expensive (and there are plenty of companies that do this for you).  However, if you own a line that shrink sleeves cans, you too can supply others and maybe this is a good side business.
Adhesive Labels
This is one or more wrap-on adhesive labels, very much like what folks do on bottles.  Unlike the previous options you can only apply the labels on the straight sides of the cans, but you could consider ordering cans that have things already printed on the curved areas.  There is label stock that works well with wet cans, so don't be concerned about applying them to full cans (better than empty cans usually because the cans are more stable once sealed).
This is a good option if you want to do the labeling in-house, you want smaller minimum runs of your cans, or perhaps you have bottling and canning capabilities and want to use the same labeler for both.
Yet More?
There are other options and a lot to consider.  Feel free to call Twin Monkeys' simian staff to discuss where to find these options and more.  Every beverage manufacturer has different needs and we want to help you find your own place in the market.  We have contacts for most of the options on this page we'll be happy to share with you.
Find your can destiny!