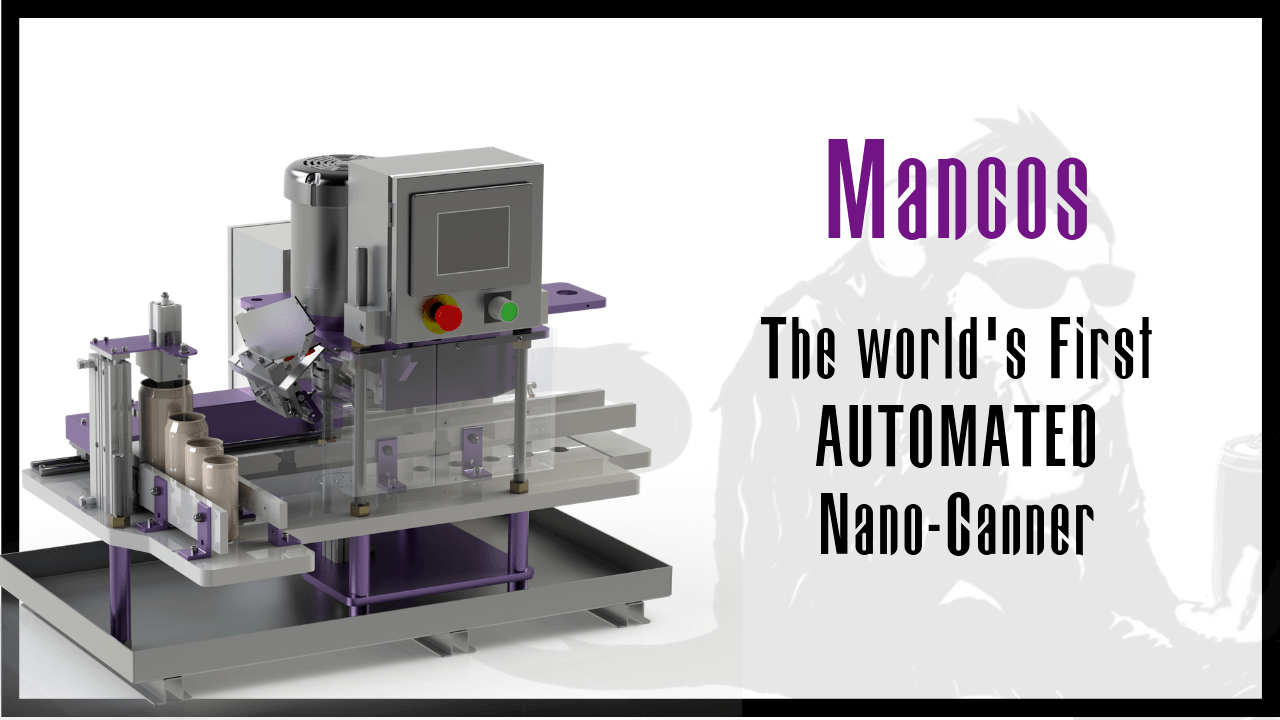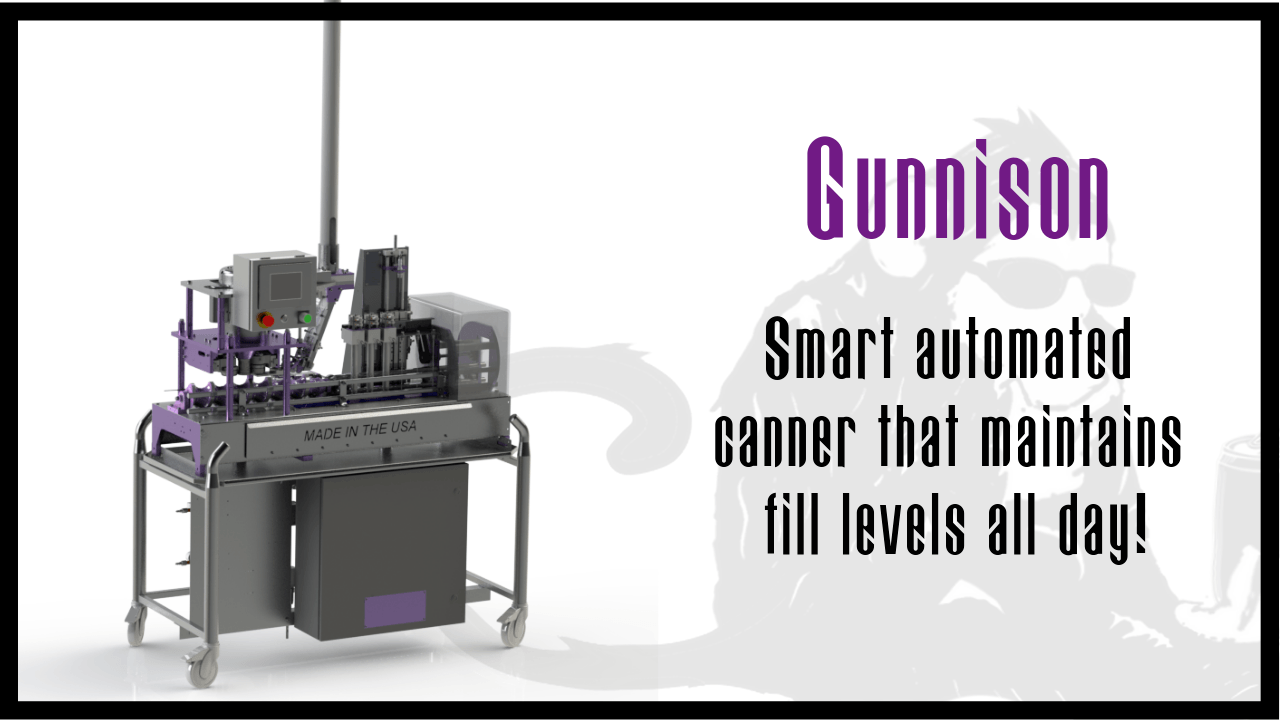 It's compact, easy to move, and handles nearly any can, INCLUDING THE CROWLER.
Configure it left-to-right or right-to-left.
rEvolutionary!
Customize It
You've picked a base canning machine, but perhaps you need some advanced options. 
There are a few optional add-ons that make this little machine as powerful and as advanced of any inline canning machine from any manufacturer.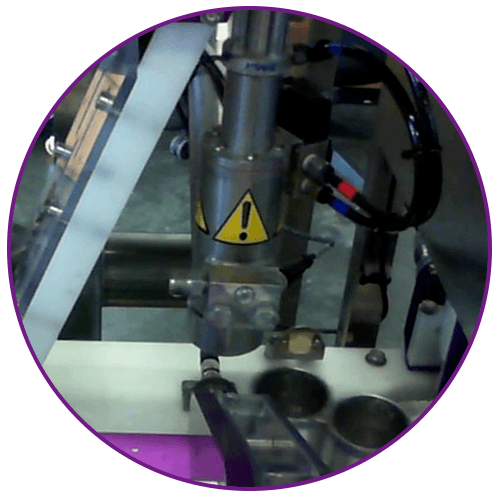 Integrated Liquid Nitrogen Dosing
Add a drop of LN2 to each can just before lid apply.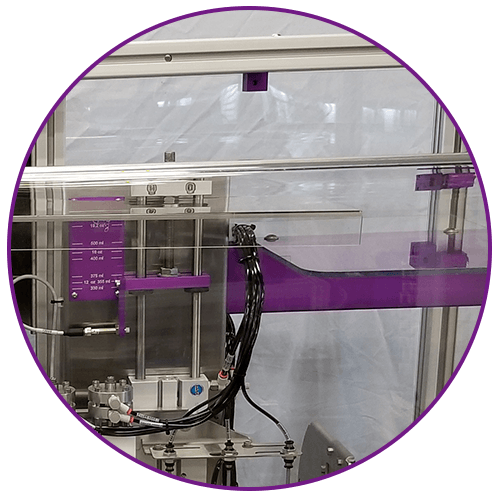 Full Guarding Cage
Encloses machine in a clear plastic box making it CE Compliant.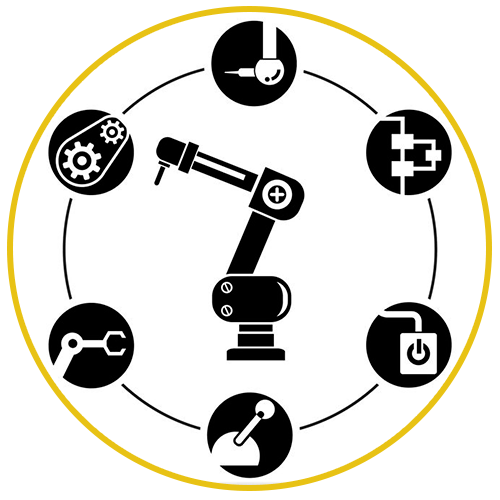 Advanced Tech Pack
Adding the Tech Pack makes this little canner truly stand out.
It contains all of these add-ons:
Automated Tank Pressure Controller to maintain beverage pressure for perfect fills
Automated Fobber to add the perfect foam to each can for advanced oxygen reduction
Post-Seam Rinse/Dry Module to clean the cans prior to packaging
Automated Fill Raise to determine the precise time to withdraw the filler
Capabilities

Industry-first ability to handle Crowlers, sleek, slim, and of course, standard cans
Tiny tabletop footprint

Fully automated purge, fill, lid apply, seam (and rinse/dry with deluxe option)

Simple/quick change between can sizes

Lids placed on foam
Designed for ease of maintenance/operation
Adjustable timers for all system functions
CIP/SIP for fill system
Equipped with:
Patent-pending cam-less wedge seamer: fast, repeatable; low maintenance
Lid applicator with CO2 blanket generator; very reliable
Intuitive operator color touch screen
Washdown systems for easy cleaning
5-Step Oxygen Reduction using:



 Closed fill tubes that do not re-acquire air between fill cycles
 Pre-fill purge station that clears air out prior to fills
 Short paths from fill to seam
 CO2 blanket generator when lids are placed on foam
 Dial-in foam/fill levels for individual fill head control
Utilities
| | | | |
| --- | --- | --- | --- |
| Power:   | | 120V or 230V 1-phase (50/60hz) | |
| Controls Air:  | | 90 psi 1 cfm of clean, dry air | |
| CO2:     | | 20 psi .5 cfm of CO2 | |
Specs
| | | | |
| --- | --- | --- | --- |
| Throughput: | | 5-15 cans/minute, depending on can size | |
| Can Sizes: | | Slim, Sleek, Standard, Crowler | |
| Dimensions: | | 40"l x 33"d x 30"h | |
| Weight: | | 250 lbs | |
| Construction: | | 304 stainless steel and anodized aluminum | |
Our technical sales engineers will ensure you find the canning solution that works best for your operations at each phase of your growth plan.